The Complete Guide to Rayvila: Make Online Quizzes in Minutes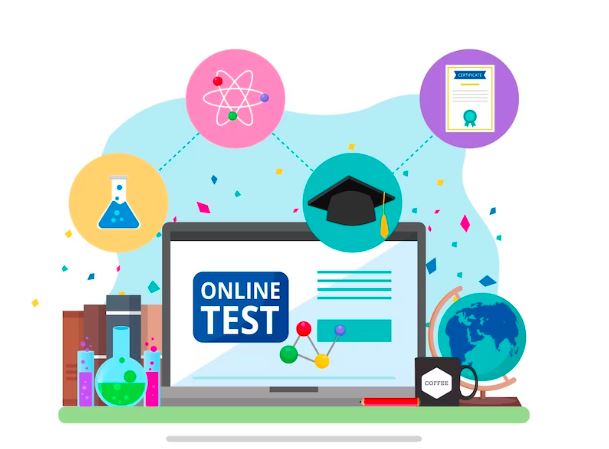 Are you trying to find a hassle-free way to create online quizzes that engage your audience and provide valuable experiences? See no further than the online quiz maker tool of Rayvila! Our user-friendly stage permits you to form professional-quality quizzes in minutes, without any coding or design skills required. In this complete guide, we'll walk you through the highlights and benefits of Rayvila, helping you unlock the complete potential of online quizzes.
Why Select Rayvila?
Rayvila is the extreme solution for teachers, coaches, and content makers who need to upgrade their education and evaluation strategies. Here's why the online quiz maker software of Rayvila stands out from the crowd:
Instinctive and User-Friendly Interface
Rayvila's interface is planned with effortlessness in mind. Whether you are a tech master or a novice, you'll find it easy to explore and make online quizzes in minutes. Our drag-and-drop usefulness permits you to include questions, and multimedia elements, and customize the plan to match your brand—all with several clicks.
2. Different Question Types 
Rayvila's free online Quiz maker software offers a wide cluster of questions sorts to form your quizzes more engaging and intelligently. From multiple-choice and true/false to fill within the spaces and coordinating, you've got the flexibility to select the most excellent format for your substance. Zest up your quizzes with pictures, recordings, or sound records to make an energetic learning encounter with this online quiz maker tool.
3. Instant Feedback and Reviewing 
Gone are the days of manual evaluating! Rayvila gives instant feedback to members, permitting them to see what comes about instantly after completing a test. This feature not as it spared you time but moreover engages learners to get it their qualities and regions for enhancement. Instant feedback can undoubtedly be an effective tool for learning and enhancement. It permits members to rapidly distinguish regions they need to work on, cultivating a more successful learning process.
4. Customizable Certificates 
Recognize your participants' accomplishments with personalized certificates. Rayvila permits you to form customized certificates along with your possess plans and branding. Persuade your learners to exceed expectations and allow them a sense of achievement with flawlessly outlined certificates that they can gladly exhibit. That's a superb way to motivate and reward learners! Personalized certificates can make learners feel esteemed and recognized for their endeavors.
5. Data Analysis and Insights 
Understanding your participants' execution is basic for successful assessment. Rayvila gives in-depth data analysis and experiences, permitting you to track person and overall test execution with the free quiz maker tool. Recognize knowledge gaps, survey the adequacy of your instructing materials, and make data-driven choices to improve future tests and learning results.
6. Collaboration and Sharing 
Collaborate with colleagues or individual teachers by welcoming them to co-author tests on Rayvila. Share your quizzes easily with students, colleagues, or clients through an interesting quiz URL or by implanting it in your site or learning administration framework. Engage your gathering of people wherever they are and make learning available and helpful.
7. Security and Protection 
We take security and protection truly at Rayvila. Our online quiz maker software is built with vigorous security measures to guarantee that your quizzes and participants' data are secured. Rest guaranteed that your tests are in secure hands, permitting you to center on making engaging substance and evaluating your learners viably. Security and protection are vital, particularly in an online platform where sensitive data is included.
Getting Begun with Rayvila
Prepared to jump into the world of online quizzes with Rayvila? Signing up for a free account is a great way to explore the highlights and benefits of Rayvila. Here's a step-by-step guide to assist you make online quizzes in minutes:
Sign Up: Visit Rayvila.com and sign up for a free account. It only takes some seconds to urge begin.
Make a Test: Once you're signed in, tap on the "Make Quiz" button to begin building your quiz. Choose the question sorts, include interactive media components, and customize the plan to fit your inclinations.
Include Questions: Start including questions to your quiz utilizing the intuitive interface of the free quiz maker tool. You'll be able to mix diverse question sorts or adhere to a single format—it's up to you!
Customize Feedback: Give instant feedback to members based on their test execution. Rayvila permits you to customize criticism messages, helping learners understand their qualities and shortcomings.
Design Certificates: Personalize certificates together with your possess plans and branding. Celebrate your participants' accomplishments by making shocking certificates that they can gladly show.
Analyze Results: Once members have completed your test, jump into the analytics dashboard to pick up bits of knowledge in their execution. Utilize this data to make strides in your future tests and tailor your instructing materials.
Collaborate and Share: Invite colleagues or individual teachers to collaborate on test creation. Share your tests effectively with members through a special URL or insert them in your site or learning administration framework.
Join Rayvila Today!
Do not miss out on the opportunity to revolutionize your instructing and evaluation strategies. With Rayvila, making online quizzes has never been simpler or more successful. Sign up for a free account today with free online Quiz maker software and encounter the control of Rayvila in making engaging and quick quizzes in minutes!