Top 5 Ways to Style Your Quiz with Rayvila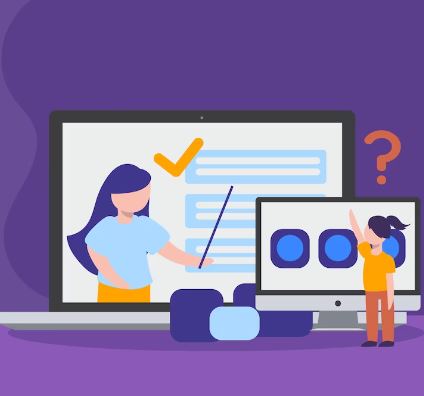 In the age of digital engagement, quizzes have become a popular tool for interaction and information gathering. Whether you want to engage your audience, educate your customers, or simply have fun, quizzes can be a powerful asset. And when it comes to creating quizzes, Rayvila's Free Online Quiz Maker Tool is your go-to solution.
In this blog post, we'll explore the top 5 ways to style your quiz using Rayvila, the Best Online Quiz Maker Tool, to make your quizzes not only informative but also visually appealing.
Eye-catching Themes
One of the first things your audience notices when they take a quiz is its visual appeal. Rayvila offers a range of eye-catching themes and templates to choose from. Whether your quiz is about a serious topic or something light-hearted, selecting the right theme can set the tone and captivate your participants.
2. Customizable Branding
To make your quiz truly unique, customize it with your branding elements. Incorporate your logo, brand colors, and font styles seamlessly. This will not only make your quiz look professional but also reinforce your brand identity.
3. Engaging Media
Text-based questions are effective, but why stop there? Rayvila's quiz maker allows you to include images, videos, and even audio to enhance the overall experience. Use visuals to clarify concepts or make your quiz more entertaining. This multimedia approach keeps participants engaged and interested.
4. Question Formatting
Well-structured questions are essential for clarity and ease of understanding. Rayvila's quiz maker offers a variety of question formats, such as multiple-choice, true/false, and open-ended questions. Choose the format that best suits your quiz's purpose. Additionally, you can add explanations or hints to help participants learn as they go.
5. Result Customization
The results of your quiz are just as important as the questions. Rayvila allows you to customize result pages, providing a personalized experience for participants based on their quiz performance. You can offer detailed explanations, suggestions, or even links to related content, making the quiz a valuable learning experience.
Conclusion
Creating a stylish and informative quiz has never been easier, thanks to Rayvila's Free Online Quiz Maker Tool, the Best Online Quiz Maker Tool available. By leveraging its features, including themes, customizable branding, engaging media, question formatting, and result customization, you can craft quizzes that not only educate but also captivate your audience.
So, whether you're a teacher looking to make learning fun, a marketer aiming to engage your audience, or anyone who wants to create a compelling quiz, Rayvila has you covered. Elevate your quizzes to the next level and leave a lasting impression on your participants. Try Rayvila's Quiz Maker Tool today and unlock a world of possibilities for your quizzes.